Award winning artist/designer Peter McGrain has been working with stained glass for over 30 years. During this time he has handled every type of stained glass project imaginable; ranging in scope from intimate experimental panels to large-scale architectural installations. In all, it is his attention to composition and technique that make his imagery so successful. We encourage you to explore the gallery sections to experience the variety of work Peter has accomplished over the decades.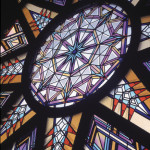 Commissioned Artwork
The studio specializes in creating custom work for any type of architectural or private setting. We work closely with architects, designers, and private clients to develop appropriate solutions for their decorative glass needs. Any style of work is available in a variety of budget ranges.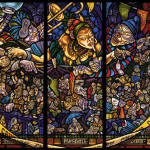 Collectible Art
Peter continues to create Exhibition Work for gallery display and private acquisition. His award winning panels have been published, displayed, and collected internationally. In 1990 his panel Shrimping the Spring Tide was honored by the World Glass Congress as the finest example of stained glass created anywhere on earth during the decade of the 1980's.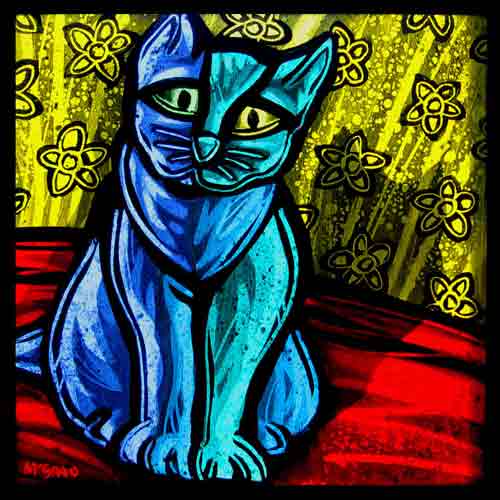 Works Available
Peter McGrain has a limited selection of one-of-a-kind archive panels that are currently available. Peter also offers a line of Limited Edition pieces for entry-level collectors.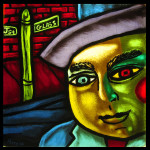 Educational Workshops and Student Work
As a veteran lecturer and instructor Peter has encouraged countless students to become better glass artists. He currently offers hands-on seminars at select associate studios. His current on the road workshop offerings are listed on the Workshops page.